Outsource Responsive Web Design Services
In the year 2013, Outsource2india re-launched its website with over 1500 pages and gave it a new, swanky, and flattering look. But, making our website look attractive was not the only reason that prompted us for a redesign! We wanted to make it 'Responsive' so that our users have great browsing experience while accessing the website on their hand-held devices, be it smart phone, desktop, laptop, iPad, tablet and beyond.
Our Responsive Website Design Services
Outsource2india is way-ahead of its competitors when it comes to offering responsive web design in India; our own website being a testimony to the fact. This is how our website looks on different devices -
Responsive website designing is not only about making the website look appealing, it's about the whole browsing experience. It aims at optimizing and resizing the web content so that it adjusts according to the device size on which it is being rendered, thus making the site look great in all devices despite the screen size and device limitations.
Services we Offer
Analysis of your existing website
Responsive design implementation using Media queries
Compatibility with all browsers like Chrome, Mozilla Firefox, Safari, Internet Explorer 9, Opera and Android browsers
Designing focus for all the possible resolutions right from the lowest possible resolution 240px to 1000px and above (None of the companies offering responsive web designing have concentrated on 240px resolution). Resolutions on which we focus are 240px X 320px, 320px X 480px, 480px X 768px and 768px X 1000px and above. However, we can work on any custom resolutions
Mobile compatibility with faster load times
High quality browsing experience with better navigations, zooming and fast loading of our responsive sites
No loss of functionality
Improved PageSpeed
We at Outsource2india follow PageSpeed best practices to ensure that your responsive website uploads faster regardless of the browser.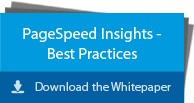 Why Responsive Design and Not Mobile Apps?
This is the age of smart phones and tablets. With million screens coming into picture, creating websites or user interfaces for all of them is the only solution, as a website that looks good only on PC won't suffice.
Building mobile apps can also seem like a decent alternative, but considering the bludgeoning number of different mobile devices in market (more than 3500!), it's not a practical solution; though it is still better than having no mobile apps at all!
It's possible to build mobile apps for popular devices and platforms, but is certainly not feasible for every app in the store. So, for a website that works perfectly on every device, the solution is 'responsive web design'. Also, with the Google's latest MOBILEGEDDON, it will become essential to ensure that your website is mobile-friendly, an area where responsive web designing can help.
Responsive Web Design Is a Necessity - Even Stats Are In Its Favor
As more and more consumers are turning to smart phones and tablets for personal, social and professional activities, and the screen sizes of devices are changing with each new device being launched, responsive web design services will be critical in future, a fact that we understood in 2012! Here are few stats (as in 2014) that proclaim loud and clear that years ahead are bound to experience responsive revolution -
There are 4.5 billion mobile phone users in the world, and 1.08 billion smartphone users, a number which is increasing
Majority of mobile subscribers in US (Nearly one-third of all American adults) own smart phone, tablet, or e-reader
Sales of 'Tablets' are expected to surpass 100 million this year, and its numbers may even exceed sales numbers for notebooks next year
13% of global Internet traffic now represents mobile traffic
48% local searches are performed on mobile devices
26% of internet users are mobile only, i.e. they access Internet only on their mobile phones
Android is growing at a pace faster than any other platform
Leverage the Benefits of Responsive Website Design
There are many advantages of responsive website design that Outsource2india can provide, these are -
Mobile-friendly website that ranks better in the search engines
Single website that works seamlessly across thousands of different screens
No need to build multiple websites or apps for different devices
No need to design costly IOS or Android based applications
It not only works for the current devices, but will also work for mobile devices coming in future (all possible devices you can buy)
Better navigation and utmost user-friendliness
Fluid user experience
Better chances on conversion from mobile users, as users convert more on an optimized site
Read the case study to know how Outsource2india Provided Customized Theme Design for a Top Training Course Provider.
Outsource responsive web design services to outsource2india and take a massive leap towards future.
We customize pricing for your outsourcing projects.
Our software development services have created global success stories.