Is your website or web page compatible with only a few devices? Are you facing optimization issues with your webpage or website - not able to fit all sorts of devices? Responsive web design is a need of this decade, year, and this hour. Just envision a web page that fits all the spectrums of the device your consumers rely on to do business. You may have a plethora of customers from different industry verticals. And what would be the effect, if you can build a web design that is aesthetically appealing and responsive at the same time - chances are you will retain more customers.
With Outsource2india, you get responsive web design services that can enable your websites to resize, reshape, adjust and corroborate the specs of the device it is used on. Moreover, if any new device comes on the market, you will have a web design smart enough to fit and adapt.
Responsive Web Design Services We Offer
A responsive web design must amalgamate the page colors, sizes, texts, graphics, videos, etc. perfectly and according to the dimensions of the device, it is opened on. With the tremendous surge in the number of devices people use to navigate and do business, there is a dire need to have a high-performing, inclusive, and feature-rich web page.
When you outsource responsive web design services to us, you will also receive the migration services of the mobile-enabled website to an optimized website. At O2I, we offer the following responsive web design services -
Website Analysis
Responsive design implementation using Media queries
Custom Responsive Web Design Solutions
Website Layout Designing
Responsive eCommerce Website Designing
Responsive Website Testing Services
Mobile Compatibility Checking
Website Compatibility with all Browsers like Chrome, Mozilla Firefox, Safari, Internet Explorer 9, Opera, and Android Browsers
Designing focus for all the possible resolutions right from the lowest possible resolution 240px to 1000px and above (No other responsive web design company offers responsive web designing with a focus on 240px resolution). Resolutions on which we focus are 240px / 320px, 320px / 480px, 480px / 768px and 768px / 1000px and above. However, we can work on any custom resolutions.
High-Quality Browsing Experience with Better Navigations, Zooming, and Fast Loading of our Responsive Sites
Open Source Development
Improved Page Speed
We at Outsource2india follow PageSpeed best practices to ensure that your responsive website uploads faster regardless of the browser.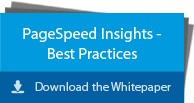 Why Responsive Design and Not Mobile Apps
This is the age of smartphones and tablets. With a million screens coming into the picture, creating websites or user interfaces for all of them is the only solution, as a website that looks good only on the PC won't suffice. Building mobile apps can also seem like a decent alternative, but considering the bludgeoning number of different mobile devices in the market, it's not a practical solution; though it is still better than having no mobile apps at all!
It's possible to build mobile apps for popular devices and platforms but is certainly not feasible for every app in the store. So, for a website that works perfectly on every device, the solution is 'responsive web design'. Also, with the Google's latest MOBILEGEDDON, it will become essential to ensure that your website is mobile-friendly, an area where responsive web designing can help.
Read more about our Mobile Website Design Services.
Responsive Web Design is a Necessity - Even Stats Are in Favor
As more and more consumers are turning to smartphones and tablets for personal, social and professional activities, and the screen sizes of devices are changing with each new device being launched, responsive web design services will be critical in future. Here are few stats that proclaim loud and clear that years ahead are bound to experience responsive revolution -
There are 5 billion mobile phone users in the world, and about 2.5 billion smartphone users, a number which is increasing
Majority of mobile subscribers in the US (Nearly one-third of all American adults) own a smartphone, tablet, or e-reader
Sales of 'Tablets' are expected to surpass 150 million this year, and its numbers may even exceed sales numbers for notebooks next year
52% of global Internet traffic now represents mobile traffic
60% of local searches are performed on mobile devices
44% of internet users are mobile-only, i.e. they access Internet only on their mobile phones
Our Responsive Web Design Process
With us, you can tout the versatility of your website, which will be all-pervasive, comprising each feature - exactly as you intended with a robust design, and above all - a responsive web design. When you choose O2I to outsource responsive website design services, we will follow a validated approach to cater to your responsive website design service needs. The steps we follow are -
01.Requirement Gathering - Your Purpose, Goals, and Audience
The first step of our offsite responsive web design services includes a thorough brainstorming session of understanding your exact requirements, thereafter we send a website design proposal.
02. Design & Development - Sitemap, Wireframe, Page Layout & Final Approval
Based on the gathered information we will create a sitemap that incorporates all the main functionality and development procedures. This stage will give an ample idea of how the website will look & feel. We will also collaborate with you at this phase to seek approval of the responsive web design layout.
03. Testing & Review
As the website takes its final form, we will start the testing process to find out the gaps and bugs.
04. Website Launch
After checking and rechecking your website, we will proceed to upload it to a server and release it to live.
05. Updates & Maintenance - Monitoring the Responsive web design against certain parameters and regular updating
To make sure our website design and development services are up to the mark, we will carry out a feedback process. We will also provide ongoing maintenance support and system updates to keep the website running optimally.
Responsive Web Design Tools We Leverage
Responsive web design can optimize the layout of your web page with a focus on providing an exemplary navigation experience, creating optimal viewing structure, and enabling best practices of user designs. At O2I, we offer responsive web design services that allow your web page to drape the device it is opened on with custom design features according to your requirements. Some of the tools we rely on to carry out the responsive web design developments are -
Other Services You Can Benefit From
Why Choose O2I for Responsive Web Design Services?
Outsource2india is among the leading responsive web design providing companies where your website will have robust features like cross-browser adaptability, SEO friendly attributes, neat syntax & design, and auto-adjustment elements. For the past two decades, we have worked with clients across the globe, including small businesses, eCommerce companies, IT organizations, healthcare establishments, global enterprises, educational institutions, etc. Our professionals work together to deliver a seamless, beautiful, aesthetically appealing and highly functional application. Outsourcing responsive web design services to us can give you access to the following benefits -
O2I is among the premier responsive web design providing companies, where we inculcate an omnichannel approach to optimize your responsive web design. With a focus on increasing your conversions, repeat traffic, and creating a better online brand loyalty, we have the required skills, expertise, and infrastructure to provide with you an optimal website at highly affordable prices.

At O2I, we take the security of data very seriously, that is the reason why, we have robust firewall management, network security, vulnerability scanning, and anti-malware systems at our facility. We are ISO/IEC 27001:2013 ISMS certified organization which will ensure that all your data is completely safe with us.

Our offices have state-of-the-art infrastructure and latest equipment required to provide the best responsive web design solutions. We benchmark our services based on the tools and techniques we employ at our facilities, which includes Independent Internet Leased Circuits, built in IT redundancies, 200% power back up, etc. We also mandate that our team members strictly comply with all the mandatory compliance regulations.

We have five different global delivery centers and four offices spread worldwide. It allows us to deliver a valued lead in providing better support and make ourselves available at your service when and where you need. Moreover, our sales and customer support teams work across all the time zones and are readily accessible to provide their service at your convenient time.

Quality Assurance

We are an ISO-certified company and have a multi-level quality assurance process. The QA and testing are all done by our skilled team of software testers who ensure that we deliver only the best quality website design.

Follow-up, Maintenance, and Assistance

O2I is one such provider of responsive web design services in India to render responsive website design services and 24/7 back-end sustained support. Our team of website designers is always updated with the latest design features, plugins, and developments.

Faster TAT

We know that a website is capital-intensive and drains money at each passing second. Therefore, when you outsource responsive web design services to us, we give importance to quick turnarounds and coordinate accordingly to provide faster service.

24/7 Availability

By opting to work with us, you will receive 24 hours a day, 7 days a week support service. We will assign a dedicated project manager once you outsource responsive web design services to us. Our manager, call center executives, and sales team are always obtainable, and you can give them a quick call to raise any question or confer your queries.

Scalable Web Design Solutions

We are a resource incentive organization and can efficiently handle any spikes in your business processes. It will allow you to negate any overpay on a decided capacity level and meet the surging demands.
Customer Success Stories
Theme Design for Training Course Provider
A leading training course provider was looking for a reliable service provider who could help them with customized theme design. Our team provided the client with the services within a quick time.
Read more
Web Portal for World's Largest Logistics Company
The world's largest logistics company approached us and wanted help with developing a web portal with a payment option. Our team developed the web portal within a quick time.
Read more
Outsource Responsive Web Design Services to O2I
Testimonials
We thank Outsource2india for the wonderful job in helping us develop our program. Everyone was professional, excellent and hard working.
Spokesperson,
Leading System Integrator, EMEA Region
More Testimonials »
At Outsource2india, we have an extended suite of responsive web design experts, who can provide you with a high-level of scalability & flexibility, which can be customized according to your needs. Outsource2india has been a leading provider of responsive design services and a series of other web development services. At O2I, we deliver superior responsive web designs at compatible rates with exceptional support.
With around 24 years of experience in the website designing, we carry in-depth digital technology expertise and are results oriented. We believe that a web app is a powerful marketing and sales tool which not only help you in establishing your brand but drive traffic and produce a tangible ROI. Our responsive design services allow you to leverage the power of a robust application that evolves with your business and lays the groundwork for a long-term success.
Approach us now for building and driving your application towards yielding a sustained impact on the market with the help of our responsive web design services.
Get a FREE QUOTE!
Decide in 24 hours whether outsourcing will work for you.
Have specific requirements? Email us at:
USA
116 Village Blvd, Suite 200,
Princeton, NJ 08540