Are you looking for a flexible and custom customer relationship management (CRM) solution that effectively addresses your enterprise's needs? Are you looking for an effective CRM solution that helps you grow sales, execute marketing programs, create custom business applications, and retain customers? If so, you should seriously consider using SugarCRM, the world's largest open-source CRM software.
Outsource2india is a leading SugarCRM development service provider and provides a complete range of SugarCRM development services. We can help you utilize SugarCRM to increase operational efficiencies, streamline CRM functions, and make your inside sales and customer support teams more productive. We can also help you fully utilize the open source version and customize it to meet your needs.
Outsource2india's SugarCRM Development Services
Outsource2india is a top SugarCRM development company and provides a full range of SugarCRM development services. Our SugarCRM development services include -
SugarCRM Development

We develop and deploy SugarCRM according to your business requirements and processes. We help you implement, install, and configure SugarCRM and develop modules, plugins, themes, and extensions. We help you create and automate workflows in SugarCRM and provide advanced dashboards and reports tailor-made for your needs.

SugarCRM Customization

We understand that each business has unique requirements and help you customize SugarCRM to suit your particular organization's requirements. We help you to select the best version of SugarCRM and customize it to better suit you. We build custom workflows, modules, and schedulers. We help you modify existing SugarCRM web applications and customize dashboards and reports. We help you incorporate business logic and customize and configure standard modules.

SugarCRM Integration

We help you seamlessly synchronize SugarCRM with your emails, other third-party applications, and other disparate systems. We can also help you integrate SugarCRM with all the major ecommerce applications, such as OpenCart and Magento, and with content management systems (CMS) like WordPress, and with major payment gateways. Our SugarCRM integration services provide you with accurate data that saves costs and minimizes effort. We also help you increase the ROI on your business, widen the scope of your application, and improve sales and customer satisfaction.

SugarCRM Migration

With our efficient SugarCRM migration services, you can minimize downtime and achieve zero data loss. We have a highly efficient and organized data migration process that provides you with all the data required to help you boost your customer engagement. We make full use of SugarCRM's migration support via both the SOAP and REST APIs and make use of advanced ETL tools for successful migration.

SugarCRM Cloud Deployment

We help you make use of SugarCRM's multiple hosting options such as on-site, public cloud, on-demand, and through a hosting platform of your partner. We have extensive experience in using the major cloud hosting platforms, including Amazon Web Services and Microsoft Azure. With our cloud-based hosting services, you can get numerous benefits, including powerful security features, 2X faster CRM application, affordable add-ons, and 100% data backup services, among others.

SugarCRM Support and Maintenance

Just implementing SugarCRM may not be sufficient for you to effectively run your business. You may need constant support for your CRM to ensure your business runs smoothly. We provide high-quality SugarCRM maintenance and support services. We help with troubleshooting and bug-fixing, running security patches at regular intervals, and architecture review to improve system performance, among others, and provide feature enhancements and upgrades.

SugarCRM Upgrade

We can help you in shifting from an old SugarCRM version to a newer one, or from another CRM application to SugarCRM without losing any critical customer data.
SugarCRM Capabilities
SugarCRM is a highly capable customer relationship management software. It can be used for -
Sales Management

Tracking and sharing opportunities, account management, coordinating activities, monitoring, team management, dashboards, mobile solutions, communication collaboration, etc.

Marketing Automation

Lead management, campaign management, email marketing, sales collateral, campaign tracking, etc.

Customer Support

Case management, bug tracking, knowledge sharing, issue escalation, etc.

Reporting

Customer segmentation, campaign effectiveness, sales opportunities, customer satisfaction, pipeline visibility, etc.

Collaboration

Activity management, project management, document management, content syndication, customer self-service, etc.

Administrative Tools

SugarStudio, workflow management, access control, module loader, etc.
Our SugarCRM Development Process
As a leading SugarCRM development company, we follow a streamlined process to ensure delivery of superior SugarCRM solutions. Key steps in our SugarCRM development process include -
01. Requirement Gathering
In this step, we understand your requirements in detail in order to come up with a tailor-made solution
02. Analysis and Design
The requirements are analyzed and an initial SugarCRM design is made and sent to you for approval
03. Development
Once the initial design has been approved, we will go ahead with developing the SugarCRM solution, incorporating custom features and functionality
04. Testing
Once the SugarCRM solution has been developed, it is tested thoroughly, and all bugs and errors are fixed
05. Deployment
Once the errors and bugs are fixed, the SugarCRM solution is deployed in the final live environment and our team provides ongoing support and maintenance as necessary
Other Services You Can Benefit From
Advantages of Deploying SugarCRM to Automate the Sales Force
SugarCRM is a customer relationship management application that comes in three versions: Sugar Open Source, Sugar Professional and Sugar Enterprise. The open source version contains over 85% of the functionalities of the commercial versions. Many medium sized and large companies with growing sales and CRM teams have realized the benefits of efficient management of customer relationships though SugarCRM.
Outsource2india is a leading provider of SugarCRM development services in India and can help you build a powerful and custom CRM application at low cost. This solution can be deployed on almost any environment. With expertise in Linux, Apache, MySQL, and PHP, our SugarCRM development team has worked on many simple and complex customization assignments for global clients. Advantages of deploying SugarCRM include -
It can be used online as an on-demand service (SaaS), or downloaded for on-premise use
Get insight into the performance of the sales team
Easy for sales force collaboration and reporting
Minimize downtime and increase productivity
Users can easily adapt to the CRM with customizable interface and user-friendly features
Modular nature of the SugarCRM enables easy customization and add-on feature implementation
Total information security
Benefits of Outsourcing SugarCRM Development to Outsource2india
Outsourcing SugarCRM software development can make a lot of sense for a host of reasons, including saving on costs. Outsource2india is a leading SugarCRM module development provider and provides services to a global clientele. There are many benefits of outsourcing SugarCRM development services to Outsource2india. These include -
Our SugarCRM development services are extremely cost-effective and provides you with the most value-for-money among all the service providers in the market. Our years of experience has provided us in-depth knowledge on how to increase our efficiency and save on costs, and we pass this cost-saving and increased efficiency on to our clients.

We are totally committed to protecting our customer's data at all times, and to this end have obtained the ISO 27001:2013 certification.

All our software developers comply with the 9001:2015 quality management standards, We also have multi-level quality assurance processes to ensure that your SugarCRM application is powerful, secure, and high-performing.

All our SugarCRM developers and testers work out of world-class office spaces and have access to the latest tools and technologies as well as international-level infrastructure facilities like inbuilt IT redundancies, 200% power backup, and uninterrupted network connectivity.

We have on-board more than 50 software developers, designers, and testers with significant experience in SugarCRM development. The combined experience of our management team exceeds 100-man years, allowing us to provide exceptional-quality services.

Our team is spread across multiple global delivery centers and we are able to provide services from a location that is most convenient to you in terms of time-zone, expertise, and cost-savings.

24/7 Availability

Our contact center agents are available 24/7 to address any queries you have. We also assign a dedicated project manager on all projects who functions as a single point of contact and who will always be available to support you during your work hours irrespective of the time zone.

Quick Turnaround Time

We always endeavor to provide the highest-quality service at the fastest turnaround time to ensure that our client remain competitive. We use Six-Sigma methodology to minimize waste and boost team productivity.
Client Success Stories
Outsource2india Developed Custom App to Help Convert Old Books
A leading client was seeking a custom application developer who could develop an app to convert old and fragile books. We provided the services quickly.
Read more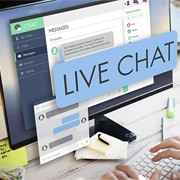 Live Chat Services Provided to a Package Delivery Service Provider
A leading package delivery service provider in the US wanted to integrate live chat services. We provided cost-effective services quickly.
Read more
Testimonials
I have really enjoyed working with Devaiah and Kaushik they are great team players and can really deliver outstanding results. I would be proud to have either one of them on my team in the U.S.
President of Operations,
Digital Marketing Company in Florida
More Testimonials »
Outsource SugarCRM Development Services to Outsource2india
Outsource2india is a leading SugarCRM development services company and can provide you custom and flexible SugarCRM solutions quickly and at cost-effective rates. Our SugarCRM solutions can help you boost the productivity of your sales and marketing teams and improve customer experience resulting in a higher ROI.
If you are looking for a reliable and experienced provider of SugarCRM solutions, get in touch with us today.
Get a FREE QUOTE!
Decide in 24 hours whether outsourcing will work for you.
Have specific requirements? Email us at:
USA
116 Village Blvd, Suite 200,
Princeton, NJ 08540