Are incorrect billing and delayed claims negatively impacting your bottom line? Are constant regulatory updates and compliance changes hindering your operational efficiency and impacting the quality of patient care? Minimize churn and maximize reimbursements with our medical billing services.
As a specialized medical billing company, we have extensive experience in assisting healthcare practices to streamline credentialing, verification, billing, and claims submission. We tailor strategic moves to optimize your billing processes and reduce rejections. Be it authorization, generating bills, or posting follow-ups, speed up your processes and get paid on time with our medical claims billing solutions. Our certified and experienced billers adhere to stringent quality control processes to boost billing efficiency for both individual and multi-provider practices.
Medical Billing Solutions We Offer
As a reputed medical billing company with 24 years of experience in providing medical billing services, we understand the impact of complex billing processes on your cash flow. We manage the cumbersome tasks, leaving you time to focus on your core deliverable. Some of the key medical practice billing services we offer include -
Our medical billing specialists call up the insurance companies to complete pre-certification for specific lab tests, diagnostic tests, and surgeries, which are then sent to the hospital/clinic.

We update and validate patient demographic details, such as name, insurance details, medical history, guarantor, and more, provided by the patients on the practice management system.

Our AAPC-certified resources adhere to CPT codes and ICD-10 Coding compliance to process superbills with diagnostic notes with or without ICD and CPT codes.

We post scanned EOBs and checks and update all the payment postings in your system. Reimbursements from EOBs/checks are posted in the system, reconcile regularly, and update daily logs.

We examine and prioritize claims based on filing limits, the age of the claim, and other factors. Periodic follow-ups over the phone, email, and/or online are done to update the status of each claim.

Our medical claims billing services include denials management, where our senior medical billing specialists analyze denials and partial payments. We obtain the necessary information to process secondary paper claims.

Our DME services will assist you with eligibility verification and prior authorization of the therapeutic equipment prescribed by licensed physicians for their patients to ensure it gets covered under DME billing.

Streamline key functions of pharmacy billing such as order management, refill checks, data entry, order placement, and tracking with our end-to-end pharmacy billing services.

Maintain accuracy in orthopedic medical billing with a focus on verified patient onboarding, orthopedic coding, billing, and claims submission to prevent denials and improve reimbursements.

Get turnkey solutions to manage cumbersome administrative tasks associated with physician billing such as scheduling appointments, check-in, and registration, coding, billing, and submissions with our billing assistance for physicians.

Get every aspect of dental billing covered, including verifying eligibility, seeking prior authorization, coding, sending bills to insurance carriers, following up on payments, and more with our billing services for dentist practices.

Our professional medical billing solutions for hospitals include complete revenue cycle management, efficient medical coding, documentation, and managing back-office administrative tasks. This leaves you with the time to improve patient care.

Charge Entry

The fee schedules are pre-loaded into the practice management system. CPT and ICD-10 codes are entered into the system. The billing specialists ensure that all details are present in the claim and are ready to file.

Claims Submission

We process and submit the paper and electronic claims after multiple quality checks by senior billing specialists. We analyze rejection reports by the clearinghouse and make the necessary changes.
Medical Billing Software We Leverage
Being a leading medical billing service provider, we strive to provide error-free medical claims billing services within a quick turnaround time. This is possible only by leveraging the latest and advanced medical billing software, which includes -
Why Should You Choose Our Medical Billing Company?
Outsource medical billing services to an experienced and reliable medical billing company, like ours, to reap bigger benefits than mere improvements in collection and cost savings. Some of the unique factors that set our medical billing services company apart are -
Our medical billing solutions focus on eliminating errors by undertaking multi-level quality checks. This assures high-quality services that prevent denials.

As a HIPAA-compliant organization, we take every measure to keep sensitive patient data secure and thwart unauthorized access to prevent data breaches.

We are an ISO 27001:2013, ISMS, and HIPAA-certified company and follow stringent data security measures to ensure the complete confidentiality of healthcare data.

We are a tech-agnostic medical practice billing service and keep upgrading our infrastructure to mobilize resources and ensure 30% faster delivery than our competitors.

Quick Turnaround

We provide added value by guaranteeing fast response, without compromising on billing accuracy and disrupting your budget.

Easy Scalability

We keep our infrastructure up-to-date, which guarantees seamless scalability to our clients to manage sudden rise and drop in billing volumes.

We provide our clients with highly flexible pricing options to suit their budgets and assist them to reduce costs significantly.
Additional Services You Can Benefit From
Customer Success Stories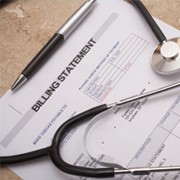 Medical Billing Services for a Maryland-based Company
A leading Maryland-based company was looking for a quick and reliable medical billing service provider. We provided them with cost-effective services within a quick turnaround time.
Read more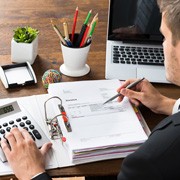 Full Service Billing for an Urgent Care Practice
Case Study on how we helped a full-service billing customer complete their billing within 2 hours, reduce collections and deal with inconsistent cash flow. Our solution brought down AR days from 34 to 23 days in short TAT and bolstered collections from 53% to 61%.
Read more
Outsource Medical Billing Services to Improve Compliance and Increase Reimbursements
Testimonials
Vinoth Kumar and his team have done amazing work and are extremely reliable. We definitely consider O2I a part of our strategic plans moving forward.
Managing Director,
Medical Billing Company, USA
More Testimonials »
Medical billing is a time-consuming and demanding task with frequent and sudden bottlenecks. The biggest challenge associated with the process is having the right number of skilled staff to deal with the constantly changing updates on medical billing procedures. When you outsource medical billing services, we help you overcome these challenges by providing you with -
Integrated digital platforms to collaborate with clinical, front-office, and offshore billing teams
A customized and dynamic workflow to take any type of regulation changes into account
Streamlined billing workflows to minimize denials and rejections
Take the guesswork out of outsourcing and get back to delivering quality patient care with our quick and reliable medical billing services.
Get a FREE QUOTE!
Decide in 24 hours whether outsourcing will work for you.
Have specific requirements? Email us at:
USA
116 Village Blvd, Suite 200,
Princeton, NJ 08540