O2I Provided Customer Support Services to an Online Medication Retailer Helping Them Save 40% Costs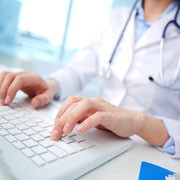 A decrease in response time, customer complaints, costs, and an increase in efficiency and productivity is what we achieved through our customer support services for one of our customers.
The client
One of the leading online medication retailers worldwide was facing several problems with its customer support services. Outsource2india provided effective solutions, increasing efficiency and customer satisfaction for this pharmaceutical company by a measurable degree.
The challenge
We were asked by our client to assist with some challenging problems that had affected their customer support operations because of the explosive growth of the company. E-mail is an important medium of communication for this company as some of its customers are based outside the US. The average speed of response to emails was slow, resulting in order cancellations and missed sales opportunities.
The project
Within 4 days, we set about creating a team that would be able to handle the e-mails in our offshore center. The costs have fallen by 65% and the response time has gone from days to under 10 hours. This time of response is maintained through holidays and weekends, as we recognize that different countries do not have the same work schedules or holidays.
The average number of emails processed for this company per month is nearly 9,000.
In order to cut costs in the voice portion of the business we launched a trial program. This trial program has grown to handling over 5,000 calls per month by Outsource2india.
Our client's in-house call center had an average response to a call of over 4 minutes resulting in significant abandonment rates. We maintained an average of 24 seconds speed to response and brought the abandonment rate down to less than 1%. This was done with a 50% reduction in cost to the client. Our concentrated effort has brought down the number of customer complaints from dozens per day to an average of less than one.
At Outsource2india, we believe in going beyond the stated requirements to offering our value added input, which our customers may or may not choose to accept. After understanding the business of this pharmaceutical company we suggested that they were missing tremendous sales opportunities by not having sales assistance, via phone. It seemed logical that providing phone assistance would be less cumbersome for the customers and would add a personal touch by providing individual assistance to the buyers.
The Net Result:
Outsource2india has been able to handle this call volume, accurately, with minuscule abandonment rates. The client's cost savings – 40%!

Contact Outsource2india for great results from your outsourced call center.
Read the Case Study on Outsource2india's Competent CATI Services to find out how our customer benefited from increased productivity, reduced expenses and faster turnaround time.
Get a FREE QUOTE!
Decide in 24 hours whether outsourcing will work for you.
Have specific requirements? Email us at:
USA
116 Village Blvd, Suite 200,
Princeton, NJ 08540
Call Center Services in Philippines Hire Talented & Friendly Agents for your Call Center Read More