A Case Study on Inbound Tech Support Services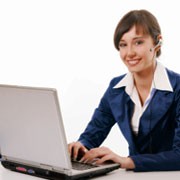 The Customer
A leading printer services company approached us with a serious customer service problem. Their customer satisfaction level had taken a bad hit. Their inbound technical support call center was faced with a call abandonment rate that was as high as 35-40%. They had innumerable customer queries that were left unanswered and their customer satisfaction levels slumped to 50%. The customer was extremely concerned about their call abandonment rate and wanted to improve the satisfaction level of their customers. That is when the customer approached Outsource2india for a solution.
The Requirement
To understand the requirements of the customer, our team at Outsource2india performed an in-depth analysis of the customer's problem. After our investigation, we were able to find the following issues:
The customer's inbound tech center fell short in terms of their infrastructure, process and personnel
The customer support agents did not have the required domain expertise in handling the processes of the customer
The inbound tech support processes of the customer were not of a productive BPO platform
Based on our in-depth analysis, we were able to understand the exact inbound tech support requirements of the customer and devise an appropriate solution.
The Solution
The inbound call center team at Outsource2india decided to custom design a BPO platform that would address the customer's specific needs. We wanted to slash the call abandonment rate and further augment the customer satisfaction level. Here is the solution that we offered:
A specialized team was set up to handle the inbound tech support services of our customer
Next, we ensured that the new team possessed domain expertise in handling BPO processes
We successfully slashed the turnaround time with the team providing excellent support through voice, email and internet
The customer's infrastructure channels was increased from a small number of 30 to provide a total of 90 channels
To handle the large call volume of the customer, we increased the number of personnel from 30 to 45
Through the use of multiple shift manning and WFM we increased the support time span
Day time support and multiple support shifts was introduced
24/7 support was extended for peak period requirements
For customers who waited for more than 3 minutes, we introduced voice mail services
To attend to calls that get dropped, we provided a unique call back facility with a team of 10 call center agents. After streamlining the processes, we were able to reduce the number of call back agents to 5
Throughout the course of the project, we constantly refined, upgraded, rectified and improvised the processes of the customer. Our process enhancement activities were further enhanced by Lean and Six Sigma methods
The Results
Within a short period of time we were able to reverse the situation that the customer was facing and change the performance of the customer's inbound tech support center towards excellence. Our customer was very pleased with the following results:
A superior inbound tech support center with customer satisfaction levels between 87-93% was established
The call abandonment rate plummeted from a whopping 40% to an unbelievable 8%. That meant that 92% of the inbound calls were now being answered on time
The overall customer satisfaction level rose from a sloppy 50% to a soaring 93%!
The team at Outsource2india was able to achieve all of the above in just 3 months! The improved results had a tremendous impact on the business of our customer. To conclude, our customer was extremely happy with our services and the resultant improvement of their inbound tech support service.
Outsource Inbound Tech Support to Outsource2india
Is your business looking for professional help in setting up or improvising your inbound tech support process? If yes, then your search ends at Outsource2india. We can assure you of expert inbound tech support services within a quick turnaround time and at an affordable cost. Why not try us out for inbound call center services right away? We, at Outsource2india will be glad to assist you!
Get a FREE QUOTE!
Decide in 24 hours whether outsourcing will work for you.
Have specific requirements? Email us at:
USA
Flatworld Solutions
116 Village Blvd, Suite 200, Princeton, NJ 08540
---
Flatworld Mortgage Solutions LLC
116 Village Blvd, Suite 220, Princeton, NJ 08540
---
135 Camino Dorado, Suite 7, Napa, CA 94588.
Call Center Services in Philippines Hire Talented & Friendly Agents for your Call Center Read More