Outsource2india Provided CATI Services to a Health Insurance Company With 99% Accuracy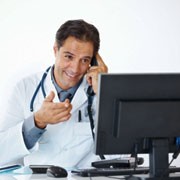 Background
The pilot (trial program) was conducted with 2000 CATI interviews on behalf of our client who is a leading health Insurance provider in the State of North Carolina. The full project involved a scale up to 20000 existing customers of our client and 40000 customers of competitors across the state of North Carolina. The subjects were interviewed to determine their preference for referral management with regard to a health insurance plan. The survey methodology involved a Blind Phone Survey where no specific mention is made of the Insurance Company that commissioned the study.
Management challenge
To distinguish the client's offerings among a plethora of products and services available in the market
To complete 5 different quotas in different segments across the 2000 surveys
Approach
Developed a CATI training program and a process to ensure on-going updates and refresher training for the sales team. A 15 minute survey was conducted with 18 questions and skip patterns. 15 interviewers conducted the survey in a span of 4 weeks
To prevent bias in research results, the selected respondents had to adhere to strict criteria – they could not be employees of a hospital, physician or advertising/ marketing firm. A 10-15 minute questionnaire featured mainly multiple-choice questions with three open-ended questions
Dedicated QC agents cross-checked voice & data screen records
Results
Interview screen created using Industry Standard CATI application
100% of voice & data screens captured
Completed 1 week ahead of schedule
Over 99% accuracy
The project was completed within budget and the client potentially saved over 40% in costs as compared to a US based CATI center
We delivered 91% conversions as against the client's expectation of 70%
Read more on the Computer Aided Telephone Interviewing (CATI) services that Outsource2india offers.
Contact us to outsource CATI services.
Get a FREE QUOTE!
Decide in 24 hours whether outsourcing will work for you.
Have specific requirements? Email us at:
USA
116 Village Blvd, Suite 200,
Princeton, NJ 08540
Call Center Services in Philippines Hire Talented & Friendly Agents for your Call Center Read More