O2I CATI Field Services Helped a Client Study the Internet and Technology Behavior of Children Across Australia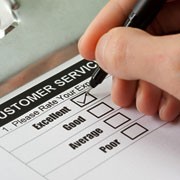 Background
The company is a global leader in Internet Media and Market Research solutions with high quality, technology-driven products and services. The company portfolio includes panel-based and site-centric Internet audience measurement services, online advertising intelligence, user lifestyle and demographic data, e-commerce and transaction metrics, and custom data, research services.
Management challenge
To study the Internet and technology behavior of children across Australia
To complete 500 CATI surveys of parents and children between age 6 and 17 across all Australian states
The average duration of the CATI interview was about 30 minutes, which is a significant challenge particularly with young children
To source/build a B2C database across all Australian states with the agreed quota for each state
To deliver the surveys within 4 weeks in a cost-effective manner
Approach
Developed a list sufficient to generate 500 surveys within agreed quotas for each state
Designed and delivered a CATI training program for the interviewing team that was essential for speaking with child survey participants
Provided daily progress reports to client with updates highlighting, key issues and interviewer feedback
The surveys were completed with a personal/conversational style to keep the parents and more importantly, the youngsters interested
To prevent bias in research results, the selected respondents had to adhere to strict criteria – the children had to use Internet and had to be in the age group of 6 to 17. A 30-minute questionnaire featured only multiple-choice questions
Dedicated QC team provided quality assurance of voice and data screen records
Results
Delivered 500 CATI surveys within the specified state quotas
Completed the project on-time in 4 weeks
Interview screen created using Industry standard CATI application
100% of voice and data screens captured
The project was completed within budget and resulted in about 30% cost savings
Read more on the CATI services that Outsource2india offers.
Contact us to outsource CATI services.
Get a FREE QUOTE!
Decide in 24 hours whether outsourcing will work for you.
Have specific requirements? Email us at:
USA
116 Village Blvd, Suite 200,
Princeton, NJ 08540
Call Center Services in Philippines Hire Talented & Friendly Agents for your Call Center Read More