Outsource2india Created BPO Platform for a Leading IT Company for Order Fulfillment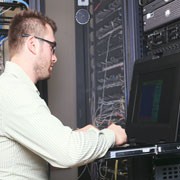 The Customer
The customer is a leading IT services organization. The BPO division of the organization had to perform mail order fulfillment for millions of orders each month. Outsource2india helped this customer to design and develop a BPO platform to be used for order fulfillment.
The business challenge
The client was facing a number of challenges in Business Process Outsourcing (BPO) services:
Their BPO division was delivery focused and required extensive hand-holding on BPO platform management
The existing internal IT support was not specific to BPO platforms and was more focused on desktop management
The current support service team was not well-versed with the BPO domain and therefore was not able to meet the requirements
The support turnaround time needed to be improved
The solution
Outsource2india provided the customer with a team who had expertise in Oracle DBA, BPO platforms and operating systems. Outsource2india setup a support operations center with voice/email/internet infrastructure and remote access environment to sustain the customer's operations.
The following technical support services were provided by Outsource2india:
Daytime support for US
Periodic cleanup activities and regular maintenance
When there was an excess of processing required, the support was extended to 24 hours
Configuration and installation of applications
Regular upgrades and patches to the application
User creations for the application
Managing the access of users for the application
Periodic maintenance of databases
Resolving and troubleshooting application errors
The results
The customer has been extremely satisfied with our BPO services. Many performance issues faced by the client have been resolved by us. This has led to a significant increase in the productivity of our customer.
Contact us to outsource BPO services requirements.
Get a FREE QUOTE!
Decide in 24 hours whether outsourcing will work for you.
Have specific requirements? Email us at:
INDIA
Flatworld Solutions Pvt. Ltd.
No.6, Banaswadi Main Road, Dodda Banaswadi, Bangalore - 560 043
---
#81, Survey No.11, Indraprastha, Gubbi Cross,
Kothanur P.O., Hennur Bagalur Main Road, Bangalore - 560 077
---
Corporate Court, #15, Infantry Road,
Bangalore - 560 001
---
Flatworld Mortgage Pvt. Ltd.
No.744, 15th Cross, 24th Main, J P Nagar 6th Phase,
Bangalore - 560 078
USA
Flatworld Solutions
116 Village Blvd, Suite 200, Princeton, NJ 08540
---
Flatworld Mortgage LLC
116 Village Blvd, Suite 220, Princeton, NJ 08540
---
135 Camino Dorado, Suite 7, Napa, CA 94588.
PHILIPPINES
Aeon Towers, J.P. Laurel Avenue, Bajada,
Davao 8000
---
KSS Building, Buhangin Road Cor Olive Street, Davao City 8000