A Case Study on Selling a Mobile Application through Outbound Calling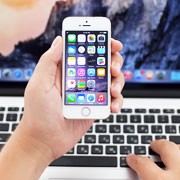 The Customer
A UK based company that specialized in developing mobile applications, approached our team at Outsource2india with a requirement to boost their product sales through outbound calling. The customer was also keen on increasing their customer base. With clear targets in mind, the customer wanted Outsource2india to drive their sales strategy. Our outbound calling team was ready to take up the challenge and establish a steady sales cycle for the customer's company.
The Requirement
At Outsource2india, we set to work by analyzing the requirements and the challenges faced by the customer. Next, we carried out a detailed study of the customer profile of the client. Having completed the required research, we narrowed down our options on targeting the 'Restaurant and Food Business' industry. This industry offered great opportunities for our customer to find more business and expand their company. Our team came up with a two phase plan for helping our customer sell their mobile application through our outbound calling services.
Phase 1: Through Product Awareness, we disseminated information about the customer's products to the target companies within the Restaurant and Food Business industry.
Phase 2: By utilizing Product Sales, we incorporated a sales pitch along with a free trial offer for 30 days.
The Solution
To successfully address the requirements of the customer, we offered the following solution:
Setting Up The Outbound Calling Team: We decided on employing 5 calling agents who would work from India. This team was handpicked to ensure that they carried out the extensive sales requirements of the customer. Prior to the onset of the project, we provided intensive training to the team on the client's product
Creating Product Awareness: During the first phase of the project, we utilized the outbound calling team to create awareness about the client's product. Our team made outbound calls to provide information on the key features of the product and how the product can benefit the customers of our client. The mobile app of our customer enabled several restaurant businesses to easily upload their menu, make quick reservations in food joints and even take takeaways orders with ease. We pitched these USPs to the prospective customers and were successful in generating great customer interest for the product. Many prospective customers showed interest in receiving the product information via email
Carrying Out The Product Sales: Once our team was successful in spreading the word about the client's product to the target audience, we aimed at selling the mobile app. We decided on first approaching those customers who expressed interested in receiving the product information via email. We connected with these customers by offering them a 30 day free trial of the product
The Results
Since we used the right pitch towards selling the product by using outbound calling we were able to get a great response and help our customer benefit from a steady sales cycle. Our outbound calling team received a sizeable number of subscriptions and was able to close a minimum of 4-5 sale deals per day. Our customer was extremely pleased with the results. They appreciated our outbound calling services and wanted to continue to partner with us. On our side, the successful completion of this project became a model on which we based our other outbound calling assignments.
Outsource Outbound Calling Services Outsource2india
Is your business looking for professional help in setting up or improvising your inbound tech support process? If yes, then your search ends at Outsource2india. We can assure you of expert inbound tech support services within a quick turnaround time and at an affordable cost. Why not try us out for inbound call center services right away? We, at Outsource2india will be glad to assist you!
Get a FREE QUOTE!
Decide in 24 hours whether outsourcing will work for you.
Have specific requirements? Email us at:
USA
Flatworld Solutions
116 Village Blvd, Suite 200, Princeton, NJ 08540
---
Flatworld Mortgage Solutions LLC
116 Village Blvd, Suite 220, Princeton, NJ 08540
---
135 Camino Dorado, Suite 7, Napa, CA 94588.
Call Center Services in Philippines Hire Talented & Friendly Agents for your Call Center Read More