If you are looking to convert old vacation video footage, need a few scenes removed from existing holiday videos, or simply want to enhance your vacation videos, Outsource2india(O2I) will assist. With more than two decades of experience, our skilled video editors convert raw footage from any device into beautiful and professional looking holiday videos at the most affordable costs.
We edit color, video picture quality, audio, background music, dialogue etc., to give family and friends a glimpse into your vacation. Partner with O2I today and impress your friends and family with stunning vacation videos.
Our Holiday Video Editing Services
We are a top holiday video editing service providing company and our video editing professionals work on all file formats including mp2v, mpe, asf, avi, dvr-ms, m1v, mp2, mpeg, mpg, mpv2, wm, and wmv. We create videos that engage viewers instantly and create an emotional connection. Outsourcing holiday video editing services to us can help you create truly memorable holiday memories. Video editing services at O2I include:
Video editing
Video effects, filters, and enhancement
Multicam shooting and editing (great for music gigs & concerts)
Colour correction and grading
Voiceovers, narration and on-screen titles
O2I saves you the time and hassle involved in the technical side of video production and editing. Our workflows and processes are well established, and our superior attention to detail ensures that all aspects of the video are of the highest quality.
Background Noise Removal

Holiday video footage is generally filled with shaky images, background noises, and other unwanted elements. At O2I, we remove unwanted elements to create unique, professional videos.

Element Removal

As a top provider of holiday video editing service in India and abroad, we remove scenes, tighten scenes - remove people, places, and shorten boring sequences, among others.

Shot Sequencing

At O2I, our professional video editors sequence shots that are not properly sequenced in the raw footage. We create compelling videos that play in chronological order thematically.

Element Removal

Sometimes videographers capture areas that do not showcase the subject adequately , contain unwanted elements or include extra minutes. We skillfully remove these extra minutes, unwanted elements and unwanted footage.

Stabilizing Footage

As a leading holiday video editing service provider, we stabilize shaky footage and ensure high-resolution videos that impact audiences and invoke the required emotions.

Background Score

At O2I, we enhance videos with background scores or lower thirds, move sound, replace sound, add sound effects and more.

Color Correction

At times, even if the video is well shot, holiday videos can appear dull, impacting overall video quality. At O2I, we effectively correct or improve color cast, remove very dark footage and highlight key features.

Titles and Subtitles

We add titles for each movie or each location, subtitles to aid identification of people or places, end credits, thank you, etc.

Special Effects

If you are looking to enhance your vacation videos or add special effects to them to astonish your viewers, we are here to assist. Our highly skilled video editors can add special effects, transitions, music, sounds and more to help captivate audiences.

Drone Video Editing

We help turn raw drone footage into professional-looking videos that are totally captivating. We also standardize footage captured in different outdoor conditions and impart a uniform look to your videos. This service is perfect for hikers, and adventure travelers. Learn more about our real estate drone video editing services.

Travel Show Editing

If you have/planning to start a travel show or YouTube channel to exhibit your holiday videos, contact us today. We have the required skills and expertise to create professional videos that receive maximum visibility. Learn more about our GoPro Video Editing services.
Holiday Video Editing Tools
At O2I, we believe in providing our clients with high-quality vacation video editing services. We are adept at using some of the latest video editing tools in the market including:
O2I's Movie Video Editing Process Flow
At O2I, we follow ISO processes that includes the steps below:
01. Statement of Work
O2I's Business Development Managers discuss requirements with the client.
02. Input
Client transfers video footage via File Transfer Protocol (FTP) or Dropbox.
03. Video Editing
Video editors edit footage with Adobe Premiere Pro, Edius Pro, and Final Cut Pro X.
04. Review and Edits
First draft reviewed by the client, edits carried out, and final design sent for approval.
05. Approval
Client approval obtained and final designs uploaded via the File Transfer Protocol or Dropbox.
Benefits of Partnering with us for Holiday Video Editing Services
We have highly skilled and well-experienced video editors catering to clients across the globe. Partnering with O2I brings a host of benefits including:
Hassle-free Outsourcing - With O2I, you get 24/6 support, and can choose to work in any preferred time zone.
Affordable Video Editing - We understand that every client has a different budget, and offer hourly rates, Full-Time Equivalents (FTEs) and customized pricing.
Talented Video Editors - We have a team of highly skilled, trained video editors capable of handling any kind of video editing request.
Data Security - We follow strict data security policies, sign confidentiality agreements, adhere to General Data Privacy Regulation (GDPR) compliances, and have Non-Disclosure Agreements (NDAs) in place to ensure all your data remains completely safe.
Quick Turnaround Times - We follow some of the most efficient processes and editing techniques to ensure videos are delivered according to defined timelines.
Customized Solutions - We offer customized video editing services depending upon the size and complexity of your project.
Client Success Stories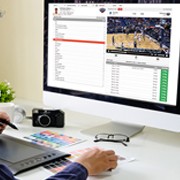 O2I assists NBA's sports analytics solution provider with video tracking services
O2I helped a leading advanced sports analytics provider with accurate performance analysis statistics.
Read more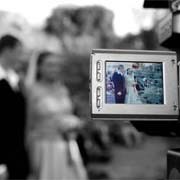 O2I aids in clearing 2 month old backlog of wedding videos in a short time period with proficient wedding video editing services
O2I assisted a prominent wedding photography company with their video editing needs while maintaining high levels of quality.
Read more
Testimonials
I am overwhelmed with the support & level of understanding of your team. The effort you spent in working out my DTP project diligently with a very quick turnaround time has helped my company reap immense profits. Looking forward to very successful business relationship in the coming years.
Graphics Manager,
A leading electronics company from South Korea.
More Testimonials »
Choose O2I's Holiday Video Editing Services
If you are looking for a reliable, professional, efficient, and affordable holiday video editing services, look no further. At Outsource2india you can create professional holiday videos at the most affordable rates.
We also offer wedding video editing, real estate video editing, real estate video tours, video brochure editing, etc. Get in touch with O2I today, tell us your requirement and get a free quote within one business day.
Get a FREE QUOTE!
Decide in 24 hours whether outsourcing will work for you.
Have specific requirements? Email us at:
USA
116 Village Blvd, Suite 200,
Princeton, NJ 08540