Outsource Professional Movie Editing Services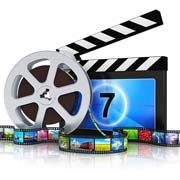 Movies are an extraordinarily powerful medium for propagating knowledge, and are much more powerful than television and newspaper when it comes to influencing the audience. Cinema has been used throughout the world to bring about social change. The film industry has done a tremendous job by promoting communal and ethnic harmony by highlighting and pointing out social issues. So what does it take to make a movie powerful? In simple terms, it is good editing which makes a good movie stand out from the rest.
Shooting a video on the camera is just part of the job, whereas editing and packaging of the video also play an important role in leaving a lasting impression on the viewer. Outsource2india specializes in providing high-quality movie editing services to clients around the globe which will help them to leave a great impression on viewers.
Outsource2india's Movie Editing Services
Outsource2india's team of highly experienced movie editors has been providing customized professional movie editing services to clients around the world for over 19 years now. By partnering with us, you can be assured that your video is in safe hands. The movie editing services we provide include -
Basic Movie Editing

It is important that the video footages which make up your movie are edited well. The team of movie editors at Outsource2india provides basic editing services such as sequencing footages, merging videos, removing unwanted content, standardizing video formats, etc. before you proceed ahead with mixing and sound design.

Movie Special Effects

No movie is complete without some special effects. Our team integrates different kinds of special effects in the movie as per the client's requirement. These include creative zooming and tilting, voice-overs, animations, transitions, etc.

Background Score Integration

Any movie will seem very uninteresting if there is no music, sounds or any kind of background score. Our team specializes in audio integration and setting a background score depending on the situation demand.

Movie Video Corrections

Sometimes the movie footages are shot on a handheld camera or even a mobile phone. Such videos might have some sort of shake and disturbances which need to be removed. We make sure that such disturbances and random movements of the camera are nullified from the final edited movie.

Annotations and Subtitling

In addition to movie editing, we insert annotations and subtitles for the movie we edit. We work with a team of language specialists and translators who write the content and dialogues in a language desired by the client.
Top 10 Movie Editing Software We Use
With newer technologies being invented every day, movie editing software has been evolving too. When there are too many tools it can sometimes get difficult choose the best. We at Outsource2india use some of the latest and cutting-edge tools to provide the best movie editing services, some of them include -
CyberLink PowerDirector

This popular video editing software has a very simple user interface which helps any video editor get used to it very easily. This tool provides a unique feature by allowing you to edit the video from a mobile app and has features such as professional looking animations and transitions and slideshows.

Blender

Blender is best known as a 3D modeling and animation tool, but dig a little deeper and you'll also find a powerful non-linear movie editor. A strong set of core tools allow us to import, cut, splice and blend video, images and audio as per our clients' request.

HitFilm Express

HitFilm Express is an interesting movie editor and compositor which ia crammed with professional features, yet is still accessible to experienced home users. The interface gets you off to a quick start which has a viewer, a trimmer, a media panel, timeline, effects, layers, etc.

Windows Movie Maker

Windows Movie Maker remains one of the best free movie editing applications out there and certainly the most popular one on the market, regardless of its abilities and criticisms. The best part is that it comes free-of-charge as part of the Windows Essentials package shipped with every version of the OS bar Windows 10.

Avidemux

This software is a small but very powerful open source video editor which helps cut video clips, combines them, and changes the effects using a wide range of filters. There are a lot of effects which can be added to create a video just as you imagined.

Lightworks

This video editing tool is the only professional-grade software which has in-depth support for OS X, Microsoft Windows, and Linux. Some of the key features include multi-cam editing, support for background I/O, special keyboard tools to enhance video editing along with a wide range of real-time special effects which are used for professional video editing.

Pinnacle VideoSpin

This is a very popular video editing tool used by Windows users and is the compressed version of the full-fledged video editing tool developed by the same company. It has some attractive features such as timeline-based editing, drag and drop editing of HD videos, free training, DVD authoring, adding songs and music, title and overlay creation and a range of transitions and special effects.

Wondershare Filmora

This video editing software makes working with different video formats an easy task. Apart from the basic video editing this tool provides an ultimate video editing experience with its user friendly instructions that teach you the process along the way.

Adobe Premier Elements

This is a fully loaded movie editor which has automated options, special effects, in-app guidance, etc. which makes video making a fun experience.

Magix Movie Edit Pro

This is one of the most amazing movie editing tools which provides a healthy mixture of attractive user interface, supports various formats, advanced features, etc.
Benefits of Outsourcing Movie Editing to Outsource2india
Being one of the leading and premium movie editing service providers, we provide a lot of benefits to our clients. Our attention to detail and commitment towards superior quality is what makes our clients to keep coming back to us. Some of the reasons why you need to outsource movie editing services us include -
Our processes adhere to the ISO standard guidelines and we are committed towards providing high quality movie editing
We provide project-wise customized pricing options for clients to choose from
We have access to cutting-edge tools and technologies and state-of-the-art infrastructure to provide top-quality edited movies
Our team of movie editors hails from top universities and is trained to work on the latest tools and technologies
We are aware about the security issues of your video content and follow strict security procedures during the execution of the project
We provide movie editing services within a quick turnaround time
Get your Movie Edited By Outsource2india Today!
Being in the video editing industry for over 19 years, we have served hundreds of clients across the world. We understand how well-polished and edited movies can create an impact the makers as well as the viewers. By partnering with us you are have a partner who understands your requirements and provide the services accordingly. Outsourcing to us helps you reduce your in-house development costs considerably without compromising of the quality.
If you have any kind of movie editing, short film editing, or documentary editing requirement, feel free to get in touch with us.
We customize pricing for your outsourcing projects.
Our creative design have created global success stories.