Competitive Business Analysis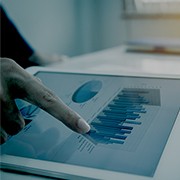 Are you having trouble understanding your customer's needs? Are you still trying to figure out the ways to meet your client's needs precisely?
Outsource2india's Competitive Business Analysis services offer a structured methodology targeted on completely understanding your customers' needs, and identifying best ways to meet those needs.
Purpose of Competitive Business Analysis
The main aim of Business Analysis is to develop business process improvement (BPI) as a basic strategy and a management tool that is capable of supporting the organization's vision, mission, goals, and objectives, and promotes the use of technology across the organization.
Read more about Business Analysis at Outsource2india.
What is Business Process Improvement (BPI)?
It is a systematic approach that helps any organization make significant changes in their way of conducting business operations. Any organization can use this approach to enhance business, be it a corporate organization, non-profit entity, or a government agency.
How BPI works
Defines your organization's goals, who you are, what you do, and why you do it
Determines who you serve and who your customers (or stakeholders) are
Identifies how you can improve business processes to meet customers' requirements
The primary goal of BPI is a radical and revolutionary change in the performance of a business organization, rather than just a series of incremental changes. It is not just a 10% improvement or 20% cost reduction that BPI aims at, but a breakthrough solution.
BPI has been found to be a valuable tool in a process of gradual change to a business.
Competitive Business Analysis also assists an organization by reducing overall costs, providing more efficient use of scarce resources and better customer support. It introduces the notion of process orientation, of rethinking, and concentrating on end-to-end activities that create value for your customers and at the same time removing unnecessary non-value added work.
Get in touch with us to get your competitive business analysis done.
6 Steps of Business Process Improvement (BPI)
Step 1:

Choosing Process Teams and Leaders at Outsource2india
Process teams are set up, comprising of 2-4 employees from various departments that are involved in the process. Each team selects its own process team leader. The team leader is responsible for running the respective process.
Step 2:

Process Analysis Training
The chosen process team members are trained in process analysis and documentation techniques.
Step 3:

Process Analysis Interview
The process team members conduct several interviews for people working in the processes. Information on process structure and process performance are gathered through these interviews.
Step 4:

Process Documentation
The results of the interview are drawn into a process map. Previously existing process descriptions are integrated and reviewed. The possible process improvements, discussed during the interview are integrated into the process maps.
Step 5:

Review Cycle
The employees working in the process review the draft documentation. Additional review cycles may prove to be necessary in order to achieve a mental image of the process.
Step 6:

Problem Analysis
The process map and the information gathered on the process will help a thorough analysis of process problems. Measures for process improvement can be derived from process goal information that is available at this stage of the project from the strategy audit.
Business Process Mapping Steps we Follow
1. Process Identification
Most companies are under the impression that they are fully aware of their processes like Accounting, Building Services, Manufacturing and Sales. This outlook causes processes to lose their customer-centric approach. Processes must be defined by the customer's understanding, and not what the company understands. A perusal of customer experiences helps the reviewer to identify trigger points that can make or break success. All this forms the basis for process identification.
2. Information Gathering
The next step after the processes are identified is to begin gathering information. Before trying to learn the intricacies of a process, a large volume of information needs to be obtained. The focal point would be to identify the true process owners, the people who can effect change. Their consent is paramount throughout the analysis.
3. Additional Information
There is a certain amount of vital additional information that needs to be obtained. This information includes the objectives of the process, risks to the process, key controls over those risks, and measures that can be taken for the success of the process. Such indispensable information needs to be recorded and maintained. For this reason some worksheets have been developed. Two of the most important worksheets are:
The Process Profile Worksheet - This includes information on the process owner, the trigger events from beginning to end, inputs, outputs, process objectives, risks, key controls, and measures for success
Work Flow Surveys - These are surveys completed by employees within the process. A list of tasks is requested from them, including inputs and outputs, which they perform in support of the process
Process Mapping is complete after the process profile worksheet, and work flow surveys are finished. This involves getting employees to describe their role and the information is recorded in the presence of the employee. Recording information in the presence of employees ensure that the final map which is created matches their work understanding perfectly. Flowchart software is used to develop the final process maps.
4. Analysis
This is considered to be the fourth step however it must really occur throughout the review. Analysis could reveal that the objectives are not in line with the processes and that the measures of success do not correspond to department objectives.
However there are some specific analyses that can be conducted only once the maps are completed. These include identifying unnecessary approvals, removing duplicate forms, isolating rework, and eliminating useless hold files. Pitfalls and traps are inevitable in the mapping project but practice will help any practitioner become more effective.
Outsource your Competitive Business Analysis to O2I
Outsource2india's Business Process Mapping lead to a better understanding of what the company is trying to achieve, a realigned sense of purpose, and a number of suggestions that can streamline operations while simultaneously increasing customer satisfaction.
Outsource competitive business analysis to Outsource2idia and enjoy the valuable service of our skilled team of business analysts. Treat yourself to the best in the business by outsourcing your Business Competitive Analysis requirements to us.
Contact Outsource2india with your research outsourcing requirements, our team will be glad to assist you.
Let's get started!
We customize pricing for your outsourcing projects.
Our research & analysis services have created global success stories.