Outsource Mortgage Foreclosure Services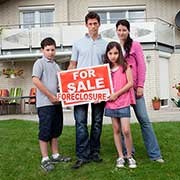 Apart from reducing the profit margins for the mortgage lenders, foreclosures have also hit the ability of the lenders to lend more funds in the future. Foreclosures are an expensive, time consuming, and complex process and has become a losing proposition for most mortgage lenders in today's world. By outsourcing mortgage foreclosure services, lenders can efficiently manage the timeline of each individual mortgage foreclosure, while gaining important time to focus on more important business objectives.
Outsource2india provides the best in the industry mortgage foreclosure services to clients around the world. Our team of mortgage experts is well trained with years of experience in managing mortgage foreclosure services. We have a proven track record of delivering all the services within the timelines associated with mortgage foreclosure process and have the capability of assisting any private owner or lender to successfully foreclose upon or re-sell a property in default.
Outsource2india's Mortgage Foreclosure Services
Outsource2india has been providing quality mortgage foreclosure services to clients around the world for over 17 years now. Our vast experience of having worked with different customers helps us understand the business accurately and provide the required services accordingly. Some of the key mortgage foreclosure services we offer include -
Property evaluation
Closing facilitation
Property maintenance
Loss mitigation services
Occupancy inspection
Non-judicial foreclosure
Property monitoring
Post Sale REO
Pre-foreclosure valuation
Eviction services
Attorney management
Senior Lien and Bid at sale
Remediation management
Foreclosure Documentation
Why Choose O2I for Mortgage Foreclosure Services?
Our mortgage experts have worked with numerus US and UK based clients and are well trained to handle different mortgage foreclosure situations. Some of the key reasons for you to choose us for top quality mortgage foreclosure services include -
We have been a reliable, efficient and professional mortgage foreclosure company for over 17 years now
We evaluate individual cases, customize appropriate foreclosure strategy and provide unique bankruptcy solutions
We carry out a strong review process to monitor all our processes at various stages so as to help us maintain the quality of our processes
We have access to state-of-the-art mortgage infrastructure and cutting-edge technologies to provide the best back-office mortgage services
We maintain complete transparency about our processes with our clients and provide real time updates of the project as and when required
Our multiple delivery centers across the globe help in scaling up processes based on the fluctuations in the mortgage market
We provide the best foreclosure services at unbeatable prices
We double check a buyers records and the state of the mortgage loan as well as the payments so as to ensure the foreclosing process does not harm any buyer inadvertently
Outsource Foreclosure Management Services to Us
Outsource2india has been providing high-quality mortgage foreclosure services and a plethora of other mortgage services to clients around the globe at cost-effective rates. Our vast experience of having worked with wide variety of customers and businesses helps us understand how mortgage foreclosure processes work at your organization, and provide the required service accordingly. Our cost-effective services help our clients to save considerable amount of time and money which would otherwise be invested in hiring an in-house mortgage team. We also offer many post-foreclosure services such as eviction services, post-sale REO management, lien tracking, etc.
If you are looking for a reliable mortgage foreclosure partner then look no further, feel free to write to us or talk to one of our representatives, and we will be more than happy to help you.
Customer Testimonial
I have worked with Rajeev and his team at Outsource2india for the last 3 ½ years. I have been continually impressed by the level of professionalism and integrity of the O2I team has provided. We are looking forward to many more years of partnership with this great company. Senior Vice President,
Fast Growing Mortgage Company
Have a closer look at our Mortgage process before outsourcing.
Our mortgage services have created global success stories.