Has the efficient functioning of your law office been impacted by a lack of organization, inaccurate case progress tracking, or incorrect billing records?
Streamlined administrative operations and workflows are critical for the effective functioning of a legal establishment. However, the management of high-volume back-office tasks, including client management, scheduling, document organization, and bookkeeping, can be challenging.
If you are looking for a vendor who can manage your law office management operations efficiently, consider partnering with a reliable legal support service provider like us. We have been consistently providing high-quality legal process services to enterprises, law firms, and legal research firms across the globe. By taking over your legal management tasks, we ensure that you can focus on your other legal obligations.
Law Firm Management Services We Offer
Our team is proficient with the critical back-office management functions that keep a law firm operational. Our optimized processes ensure that tasks such as daily filing activities of opening, closing, storing and retrieving client files, are highly efficient. Our key law firm management services include -
---
Specific Forms and Contracts
We work with our clients and drafting the following types of contracts -
Non-Disclosure Agreements (NDA)
Lease Agreements
Employee Contracts
Licensing Agreements
Material Transfer Agreements
Research Agreements
Service Agreements
Collaboration Agreements
Electronic Contracts
Industry-specific Contracts
Distinct Features of Our Law Practice Management Services
We are committed to providing legal support services that meet the objectives of our customers and help them maximize productivity. Additional benefits of partnering with us include -
Security

We maintain a high degree of security, ensuring that your legal data remains safe with us.

Optimized Processes

Our process-driven approach to cater legal support services has been appreciated by our clients.

Knowledge and Experience

Our extensive knowledge of all the procedures involved in the case management process helps you manage your files in an efficient manner.

Customized Services

We can acclimatize to the specific procedures that you follow in your company.

Best Practices in the Industry

We believe in providing services that are commensurate to the best practices existing in the Legal Process Outsourcing (LPO) industry.

Affordable Prices

Prompt LPO service at cost-friendly rates makes us stand out from other providers of legal services.
Additional Services You Can Benefit From
Customer Success Story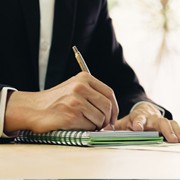 Paralegal Services for a New York Based Insurance Company
We helped a leading insurance company in the U.S. file motions and draft answers through our effective paralegal services. With our services, our customer was able to settle cases faster and cope with the increase in workload.
Read more
Outsource Law Office Management Services to Us
Our comprehensive services have helped law firms streamline their back-office processes and manage their operations more efficiently. We have also helped our clients with administrative tasks, including the preparation of correspondence documents, mail, and enclosures. Outsource law office management services to us and get -
Effective client communication management
Accurate time tracking and billing
Complete compliance with legal regulations
Overcome your back-office management challenges by getting in touch with us today!
Get a FREE QUOTE!
Decide in 24 hours whether outsourcing will work for you.
Have specific requirements? Email us at:
USA
Flatworld Solutions
116 Village Blvd, Suite 200, Princeton, NJ 08540
---
Flatworld Mortgage Solutions LLC
116 Village Blvd, Suite 220, Princeton, NJ 08540
---
135 Camino Dorado, Suite 7, Napa, CA 94588.