Retail Analytics Services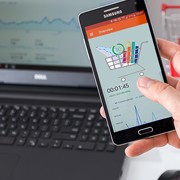 Retail analytics services are being used by businesses to collect data, analyze, and find factors which contribute to attracting the most profitable customers towards a business. Although retail analytics is a complex process, it provides credible insights into valuable information, and ascertain ways to take your business to the next level.
To improve a business' overall ROI, retail analytics involves identifying and retaining the most profitable and prospective customers for any business. By using data mining techniques and other information such as data pertaining to competitor businesses, analytics is changing the way we do retail business. Outsourcing retail analytics services is a cost-effective solution for most businesses that lack business analytics resources.
These days, retail analytics is of paramount importance and help retailers effectively act on the organization of customer data in real-time across all channels. It is an effective tool to increase customer wallet share, enhance complimentary store sales, and gain higher margins thereby reducing wastage of marketing dollars.
Most businesses don't have the resources and experience to handle high-end analytics. This is where Outsource2india can help your business. Our professional research and analysis team has years of experience in providing retail analytics services to help businesses take the right business decisions and save a great amount of money in the long run.
Our Retail Analytics Services
Outsource2india has been in the business for over 19 years and specializes in providing comprehensive retail analysis services, such as -
Market Basket Analysis - O2I provides comprehensive data mining services for group affinities and commonalities within the same industry
Optimizing Markdowns - Our professionals use your retail data to generate models for product markdown optimization
Price and Promotion Optimization - Our services aim at attracting large audiences by optimizing price and promotion, while still turning a profit
Demand Forecasting - Using demand forecasting, our team helps you analyze the demand and supply based on predictive models
Analysis of Competition - The experts at O2I will help your business find an effective way to approach the market using a new product or service. This is done by investigating data from your competitor's businesses
Performance Target Management and Price Rules - The dedicated professionals at O2I will develop price models to meet performance demands
7-Step Retail Analytics Process
Our team uses a 7-step process to analyze and gather business data so that they can use it in the most effective way to help your business. The process comprises of the following steps -
01. Data Preparation
Our team of experts prepares the data for use by checking all data for accuracy, before we proceed with the next step
02. Pattern Recognition
Depending on the type of retail industry that the customer's business operates in, our team analyzes data to create models that present patterns which can be used to simplify the decision-making process
03. Segmentation
This process involves creating groups that match with specific competitor, product or customer segments that will help you understand and use data in a better way
04. Customer Analytics
Our team finds an effective way to approach your customers in the store or through marketing techniques, after analyzing them based on key indicating factors specific to your business industry
05. Trend Analytics
Trend analysis, i.e. having the most accurate and trending information pertaining to your industry is essential for retail as it subsists on trending data
06. Customer Intelligence
Our research and analysis team gathers data about current and past customers by using key data points in your company, to make crucial decisions
07. Quality Checking and Data Layout
Our research and analysis team gathers data about current and past customers by using key data points in your company, to make crucial decisions
Why Outsource Retail Analytics Services to O2I?
There are several reasons to outsource analytics services to O2I, these include -
Affordable pricing
ISO 9001 certified services
Experience in analyzing data pertaining to various industries
Data collection tools from various international businesses
Savings up to 45%
Outsource Retail Analytics Services to O2I
The professional research and analysis team at O2I has unparalleled expertise and skills in techniques such as SAS, SPSS, R, MS Excel, and much more to help you with complete analytics services to help your business progress. Our team is frequently trained in the latest software tools and uses advanced statistical technique to help your business achieve the results it needs. We aim at delivering the best services to our valued customers. Outsource2india is a leading outsource partner for various businesses around the world and offers extensive business analytics services to all industries.
Get in touch with our friendly staff learn more about outsourcing our retail analytics services at Outsource2india. Find out about our affordable pricing structure.
We customize pricing for your outsourcing projects.
Our research & analysis services have created global success stories.