Outsource Contact Center Analytics Services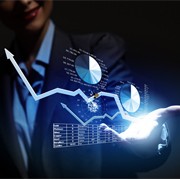 Call centers need to be handled by the best and experienced resources as it forms the first impression clients have about your company when they try to contact you. Call centers of the future will no longer be just a point of contact for customer service but will grow to be profit centers in terms of attracting customers and driving better revenues.
Contact centers face day-to-day challenges in different forms and it is important that companies identify these problems and find suitable solutions for them. Contact center analytics services help companies to identify and overcome these challenges. With the help of right technology and highly integrated predictive analytics, clients can take their customer service to another level.
Outsource2india's Contact Center Analytics Services
Outsource2india has been in the business analytics domain for over 19 years, helping clients to make their contact center processes better. Our experience of having worked with multiple clients from different verticals helps us understand different businesses and provide the services accordingly. Some of our analytics services include -
Contact Center Data Collection

We have the required expertise to mine required data needed for contact center analytics services. This helps in organizing various types of data into sections which aids in easy data analysis.

Data Pattern Recognition

We carefully analyze vast data sets and identify certain patterns in them and advise you on what corrective measures can be taken to improve your call center processes.

Reduce Average Handling Time (AHT)

Using the data available we can thoroughly analyze the sets and find out ways in which the average customer handling time can be reduced and the processes can be made more efficient.

Voice of Customer (VOC)

We leverage VOC to understand clients' requirements, expectations, preferences, and aversions which help companies serve their clients better and improve various aspects of their business.

Voice Analytics

Depending on the voice data available, we research various identification methods from the customer calls and help you understand your clients better.

Logistic Regression

We define different types of variable criterion in the data collected and cleansed. We perform effective logistic regression on these variables and provide the results within a quick turnaround time.

Client Intelligence

Using the different types of data, we can closely analyze the customer's likes and dislikes and their behavior which can be used further to tweak the services as per the clients' requirements.
Why Choose O2I's Analytics Services for Your Contact Center?
Outsource2india has been in the business analytics domain for over 19 years now and have excelled in serving customers from different backgrounds and industries. We ensure that our services completely satisfy our customers and allow them to maximize their profits with the results provided by us. Some of the reasons for you to choose us include -
Our team of contact center analysts is trained from top global institutes and is capable to handle any kind of data analytics request
Our top-quality contact center analytics services come at very cost-effective prices and flexible pricing models
We have access to some of the state-of-the-art infrastructure and the latest technologies which helps us provide the best-in-class services
With our delivery centers spread across the globe, we have a proven record of providing our services within a quick turnaround time
All our processes are ISO certified and you can be assured that all the results we deliver are of high-quality and free from errors
We have developed several types of applications that generate significant value and enhance the client experience management
Our end-to-end operations ensure that our clients can grow and manage costs, risks and be compliant across a wide range of functions
Outsource Contact Center Analytics Services to Us
Outsource2india has been providing high-quality contact center analytics services and a host of other business analytics services to clients around the world. Our cost-effective services help our clients to save a considerable amount of time and money which would otherwise be invested in hiring an in-house team of data analysts. We have the required expertise to provide advanced analytics services for contact centers, including desktop analysis, speech analytics, IVR analytics, web analytics, etc. From the customer interactions of your company's call center we can extract valuable information, notifications, and key insights which can be used to make your processes better.
If you are looking for a reliable contact center analytics service provider, get in touch with us or talk to one of our representatives and we will get back to you within 24 hours.

We customize pricing for your outsourcing projects.

Our research & analysis services have created global success stories.