Outsource Portrait Photo Color Conversion Services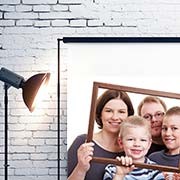 Color conversion is the transformation of an image from one color space to another. Typically this process is carried out to convert an image from one color space to another color space. The main aim of the color conversion process is to make the transformed image look like a replica of the original image, without any dip in quality.
Outsource2india has been providing quality portrait photo color conversion services to professional photographers and other clients from different verticals and domains. Color conversion may seem to be a simple process but it is not so and the truth is that it can get tricky at times. Colors can be altered or lost if the color conversion is not conducted properly, thereby resulting in inaccuracies in images which go unfavorably with clients.
Outsource2india's Advanced Color Conversion Services
The team of photo editors at Outsource2india is trained to provide the best color conversion services, having trained with some of the masters in color conversion. They have access to some of the latest color conversion tools and technologies. Some of the key services we offer include:
CMYK to RGB Conversion

Our expert photo editors have the capability of working on large batches of RGB to CMYK conversions for a variety of businesses including fashion studios, real estate companies, e-commerce companies, etc. Our color conversion services are precise and of high-quality so that the printouts look great and catch the eye of your intended target audience.

RGB to CMYK Conversion

Our team of photo editors uses some of the latest tools and technologies to provide top quality RGB to CMYK photo color conversion services. Our team specializes in using color code converters, ensuring even the minutest change is reflected in an eye-catching manner.

RGB to Pantone Conversion

We provide professional RGB to Pantone color conversion services which is very helpful when using commercial printers to print the images. The Pantone format helps to color match some colors through 13 base pigments which are mixed in certain proportions. This ensures that an images looks great whether the final result is a Flex banner or a Poster.

CMYK to Pantone Conversion

The CMYK format is not as appealing and vibrant as compared to Pantone format. Our team of photo editors can perform quality CMYK to Pantone color conversion while keeping in mind your preferences and requirements.
The Importance of Color Space Conversion
Color space is the color language that a machine understands. They are designed so that the process of visualizing and creating colors is easy for the machines. Printers need to understand how to create the correct color combination using basic color pigments available with the printer, and more often than not, perform complex color combinations.
Color conversion may seem to be an easy process but is really not since it is very easy for colors to be lost and altered if the conversion isn't done properly. It is important that the photo editors understand the science behind the color conversion process and know how to work with the color code converter in order to ensure that image richness and vibrancy is not lost due the conversion process.
Why Choose O2I for Color Conversion Services?
Outsource2india specializes in providing the best portrait photo color correction services to clients around the globe for over 24 years now. Outsource color space conversion to us and benefit from the following ways:
Our processes are ISO compliant and we carry out regular audits to maintain the quality of services we provide
Our team is well-trained to work on the latest tools and technologies and provide top quality
We have access to state-of-the-art infrastructure and cutting edge technologies to provide color conversion services which actually make a difference
We provide color conversion services at cost-effective rates
We provide the required services within a quick turnaround time and keep your project on schedule
Outsourcing is a good option as one can concentrate on their main company objectives and improve the efficiency
The files you share with us a stored securely and we maintain complete confidentiality
Outsource Photo Color Correction to Outsource2india
Outsource2india have been providing the best color conversion services along with a host of other photo editing services to clients around the globe for over 24 years now. Our team of photo editors is skilled enough to work with the latest color conversion tools while focusing on accuracy and client satisfaction. Our multiple delivery centers around the world help us serve you in any time zone and provide services within a quick turnaround time, while ensuring on-time delivery and multiple edits, if so required
If you have any kind of photo color conversion service requirement, feel free to get in touch with us or talk to one of our representatives, and we will get back to you within 24 hours.
Get a FREE QUOTE!
Decide in 24 hours whether outsourcing will work for you.
Have specific requirements? Email us at:
USA
116 Village Blvd, Suite 200,
Princeton, NJ 08540