A pre-shipment inspection is a comprehensive assessment of products randomly picked from all batches of your purchase, performed when the manufacturing is at least 85% finished. An inspection may be the only time to make adjustments before your production is finished and shipped, making it a useful tool for protecting your products from costly import issues. So where does Outsource2india come in as a pre-shipment inspection service provider? Exactly before your products are shipped, our team steps in with effective quality control across the process to avoid logistical and financial woes arising from an undermanaged workflow.
Outsource2india is an ISO 9001:2015 certified leading global inspection service provider having both the bandwidth and skill to handle shipment inspection for your business or logistics team. O2I's highly qualified product inspectors will pick product batches for inspection using the appropriate sample procedure and compare them to your quality criteria or the standards of your target market. This thorough evaluation considers product functioning, performance, durability, overall look, and measurements. Their knowledge, along with hundreds of configurable checklists for all product categories, results in flexible and dependable quality control, assisting you in securing your supply chain.
Pre-Shipment Inspection Services We Offer
When you outsource inspection services, you can rely on the best team to deliver cutting-edge services. Our services comprise the following components -
Examining the stowing, latching, and wedging of the mode of transportation
Examine the documentation
Verifying package quantity and labeling as per contractual requirements
Checks for packing and marking
Observe sample measurements in the manufacturing
Supervising during loading
Custom Pre-Shipment Inspection Process
Outsourcing Pre-Shipment Inspection services is simple and does not necessitate many meetings. We utilize the following process as a top inspection service provider -
01. Requirement Analysis
Our team will begin by assessing the feasibility of your request before assigning the Inspection task to the most appropriate team
02. Pre shipment Inspection
As a top pre-shipment inspection service providing company, we evaluate whether inspection processes are consistent with our best practices, preventing significant reassessment
03. Update, Support & Maintenance
We will notify the stakeholders about the update and provide further stats on the shipments, the lot inspected, and more
Other Services You Can Benefit From
Why Choose Inspection Services from Outsource2india?
O2I has over 23 years of experience in inspection services and can handle shipments in a variety of sectors with great overall performance -
ISO Compliant Services Provider

As a leading provider of pre-shipment inspection services in India, we adhere to ISO standards as a well-known customized solution provider in India.

Your data is secure 365 days a year, 24 hours a day, seven days a week. We use cutting-edge data management technologies to ensure the security of your data.

High-quality Outcome

It is our responsibility as a top inspection service provider to provide our clients with the best possible support.

Quick Turnaround Time

All clients want quick results, and we'll be able to show our versatility in meeting those expectations.

Scalable Solutions

Our services may provide scalable solutions that increase the productivity of your organization by facilitating high-quality connections.

With customized price, you have complete control. There are no channel charges or commitments to begin.

When you employ O2I's services, you are working with highly experienced individuals with years of experience.

Use of Latest Tools

We employ strong inspection capabilities as part of our solution customization. If you utilize our agents, you may set up and begin therapy in less time.

24/7 Support

We provide our customers 24-hour customer service by phone, email, and web chat as well as worldwide shipping options.
Client Success Stories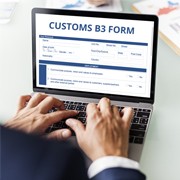 B3 Form Processing for International Customs Broker
A customs brokerage and logistics firm in Canada was searching for a low-cost back-office forms entry service provider. We presented them with the right solution, which enabled them to significantly cut their mistake rates and operational expenses.
Read more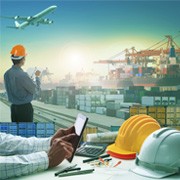 PARS Entry for Montreal-based Client
A customs broker in Montreal was seeking a PARS entry service provider with competitive pricing. Outsource2india's staff delivered the needed services by simplifying their procedures and significantly lowering their operational expenditures.
Read more
Outsource Pre-Shipment Inspection Services to Outsource2india
The first step is to make sure your firm, such as Outsource2india's inspection services provider, has excellent customer service. We provide a comprehensive range of customs brokerage solutions that help businesses grow more swiftly by delivering best-in-class solutions. Choose O2I as your inspection service provider now to benefit from our high-performance services.
So, if you're looking for dependable, efficient, and cost-effective inspection and maintenance, go no further. Please contact us as soon as possible.
INDIA
No.6, Banaswadi Main Road, Dodda Banaswadi, Bangalore - 560 043
Corporate Court, #15, Infantry Road,
Bangalore - 560 001
PHILIPPINES
Aeon Towers, J.P. Laurel Avenue, Bajada, Davao 8000
USA
116 Village Blvd, Suite 200, Princeton, NJ 08540