PARS or the Pre-arrival Review System is extensively used by the Canada Border Services Agency (CBSA) to review and process RMDs (release on minimum documentation) submitted by importers and brokers when their goods arrive in Canada. The PARS system is extremely important, and if a PARS encoded label is not pre-approved, the shipment can be delayed leading to substantial losses.
As a customs broker, your customers rely on you to ensure their shipments clear Canadian borders in a seamless, hassle-free manner without too much delay. PARS services is a complex, high-volume, and repetitive task; it can drain your company's resources. At Outsource2india, we have provided exceptional PARS services for the Canadian customs brokerage industry for the past 24 years, which allows you to utilize our dedicated resources for critical matters. Our professionals therefore not only help you maximize your resources and focus on business growth but also provide accurate and timely entry services for the pre-arrival review system.
PARS Entry Services We Offer
At O2I, we take a customized approach for every client, ensuring we develop a viable execution strategy that takes frequently changing regulations and complex processes into consideration while suiting your business requirements.
Our Pre-arrival Review System Entry services for customs brokers include -
Logging and entering the shipment's ETA for Canadian border crossing / Port of exit
Obtaining the commercial invoice for the shipment
Logging the shipment's weight, the number of pieces, etc.
Logging the manifest / pro-bill with the necessary bar-coded cargo control numbers
Efficient separation and indexing for all documents on a per-shipment basis for easy retrieval
Apart from the above-mentioned services, we also help you with the following requirements -
PARS Transportation Services
PARS Imports
Cross Border Pickups
PARS Release Services
PARS Statement Services
PARS Customs Clearance
O2I's PARS Entry Process
Our PARS entry process has been streamlined over the years to ensure that the shipments arriving at Canadian borders are cleared in as quick a time as possible. Our process complies with all Canadian regulations, ensuring zero errors, less risk, and reduced costs for our clients. Our Pre-arrival Review System Entry process is as follows -
1
Trucking/Shipping company provides a bar-coded pro-bill label or commercial invoice for the shipment
2
We receive the information as an email or fax
3
Based on the criteria of the information provided, we compile a PARS request
4
PARS request is submitted to the CBSA electronically
5
We log the acceptance for the PARS request from CBSA, and forward it to the shipping/trucking company if required
6
Goods can arrive at the border crossing up to 30 days after the PARS request has been accepted
7
We log the arrival time of the shipment for further use, if required
8
Goods move inland
Other Services You Can Benefit From
Advantages of Outsourcing PARS Entry Services to O2I
Outsource2india is a proud associate member of the CSCB and provides all-encompassing customs brokerage services for organizations that do not possess the necessary resources or the time to efficiently tackle back-office customs brokerage work. By outsourcing to us, you stand to gain from the following -
Access to historic as well as latest data for enhanced regulatory compliance assistance
Advanced tariff calculator to ensure appropriate rates have been paid before raising a PARS request
Access to dedicated customs brokerage managers, staff, and trade reports
Regular updates to know exactly when a shipment clears customs
Access to state-of-the-art infrastructure and the latest tools and technologies
Standard operating procedures and best practices to ensure reduced regulation errors and incorrect PARS entries
Cost-effective and timely PARS Entry Services
Client Success Stories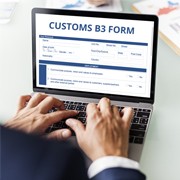 B3 Form Processing for International Customs Broker
A customs brokerage and logistics firm in Canada was searching for a low-cost back-office forms entry service provider. We presented them with the right solution, which enabled them to significantly cut their mistake rates and operational expenses.
Read more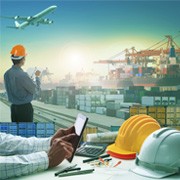 PARS Entry for Montreal-based Client
A customs broker in Montreal was seeking a PARS entry service provider with competitive pricing. Outsource2india's staff delivered the needed services by simplifying their procedures and significantly lowering their operational expenditures.
Read more
Outsource PARS Entry Services to Outsource2india
Your business reputation, as well as your clients', is at stake every time they import or export goods. Time delays caused due to inaccurately or incompletely filed PARS requests not only become costly but also hamper future business dealings. With our help, not only can you skillfully navigate through the myriad government regulations and protocols, but also ensure that all PARS entries are filed in a timely and efficient manner.
Get in touch with us to receive a quote. An O2I representative will be in touch soon to advise you on the most efficient and cost-effective way to accomplish your requirements.
Get a FREE QUOTE!
Decide in 24 hours whether outsourcing will work for you.
Have specific requirements? Email us at:
USA
116 Village Blvd, Suite 200,
Princeton, NJ 08540