Outsource Mortgage Short Sale Services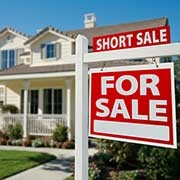 A short sale may be a comparatively easy task but to carry out the entire process takes as much sweat and toil as a normal sale process does. Never-ending paperwork, arduous documentation and strict regulatory requirements form the major drawbacks which delay the short sale process and make it an un-ending affair. The only way to succeed in this situation is to outsource short sales services to a third party service provider who can handle all the backend processes while you can focus on more important tasks which need your attention at the earliest.
Outsource2india has been providing industry-leading short sales services to clients around the world for over 17 years now and has successfully helped lenders and borrowers alike. We provide a cohesive, end-to-end solution short sale service solution, from managing property listings to making and forwarding offers, etc. We help our clients to cut down the processing time and help them adhere to their strict time schedules.
Outsource2india's Mortgage Short Sale Services
We at Outsource2india believe in providing world class customer service and ensure our clients always have the most satisfying experience. Our experience of having worked with clients from different domains helps us understand different requirements and provide customized and targeted services accordingly. Some of the key mortgage short sale services we offer include -
Reaching out to borrowers
Obtaining borrower information
Educating borrowers about short sale options
Valuation modeling
Listing
Borrower negotiation
Marketing
Closing Coordination
Why Choose O2I for Mortgage Short Sale Services?
Outsource2india has been in the mortgage industry for more than a decade now and are one of the most preferred short sale service partners in the industry today. Our cost effective services help our clients to save considerable amount of time and money. Some of the key reasons for you to choose us include -
We have access to some of the state-of-the-art infrastructure and the latest tools and technologies to provide the best short sale services
We provide cost-effective solutions to our clients without hampering the overall quality
The personal details you share with us are completely safe as we take our confidentiality policies very strictly
Our mortgage experts are from top universities of the world and are trained to handle any kind of short sale requirement
Our experience helps us to understand what it takes to manage communication and maintain the timelines of the project
All our processes comply with the US and UK regulatory standards and we conduct regular audits to maintain the quality of our processes
We use advanced analytics to determine property value which forms the basis of accepting or rejecting offers
Outsource Mortgage Short Sale Processing Services to O2I
Outsource2india has been providing quality short sale services and many other mortgage services to clients around the world for over 17 years now. Our cost-effective services help our clients save both time and money which would otherwise be spent in hiring an in-house team of mortgage experts. We ensure that all our processes run extremely smoothly and make sure that the short sale process is completed in a very quick time. Our regulatory compliant process ensures complete transparency towards all the documentation and the overall process. Our advanced business practices ensure that the client is happy with our services and has a great experience with us.
If you are looking for a reliable short sale service provider, then look no further. Feel free to write to us or talk to one of our representatives and we will be more than happy to help you.
Customer Testimonial
I have worked with Rajeev and his team at Outsource2india for the last 3 ½ years. I have been continually impressed by the level of professionalism and integrity of the O2I team has provided. We are looking forward to many more years of partnership with this great company. Senior Vice President,
Fast Growing Mortgage Company
Have a closer look at our Mortgage process before outsourcing.
Our mortgage services have created global success stories.